One costume I am always looking forward to see is Heidi Klum! She always have the most amazing, crazy and unusual WTF costumes! She sure knows how to dress to impress! Since 2001, Heidi Klum has been throwing amazing Halloween bash. In fact, her party is the celebrities go-to Halloween every year! And this year.. her costume is just amazing and I absolutely LOVE her skinless body costume! Each year, her outfits are made by the very talented fashion designer;
Martin Izquierdo.
Notice how she always wear her fangs?
2011: Heidi as a skinless body
And .. again for 2011 is Heidi and Seal as a monkey!! LOL

















2010 Heidi and Seal dressed up as robots
2007: Heidi Klum as a cat







2006: Heidi Klum as a sinful apple. She was 8 month pregnant!
In 2005 Heidi was a bat girl
Klum dressed up as a red witch in 2004
In 2003: Heidi came from another planet and landed on Earth as a golden alien. She arrived the party via UFO!
Klum dressed up as sexy Betty Boop in 2002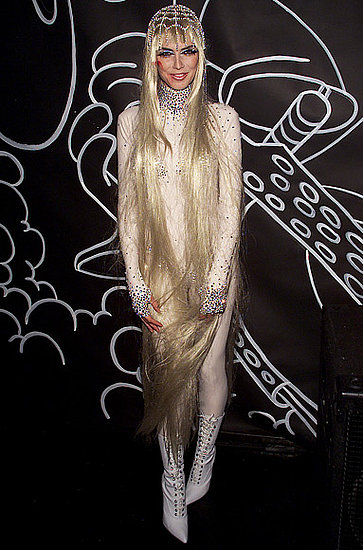 In 2001:
Heidi came dressed as Lady Godiva arrived at the party on a horse!!